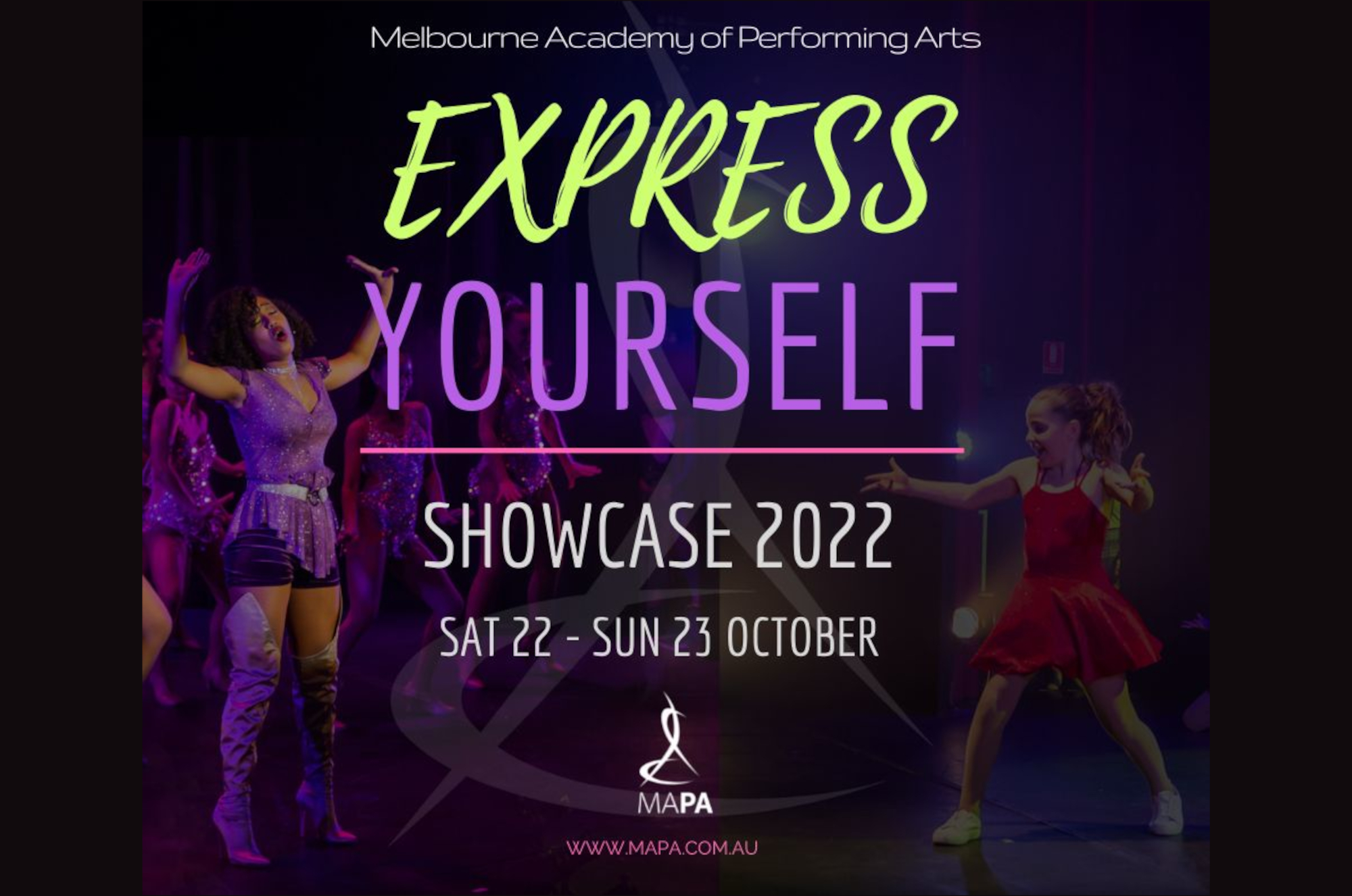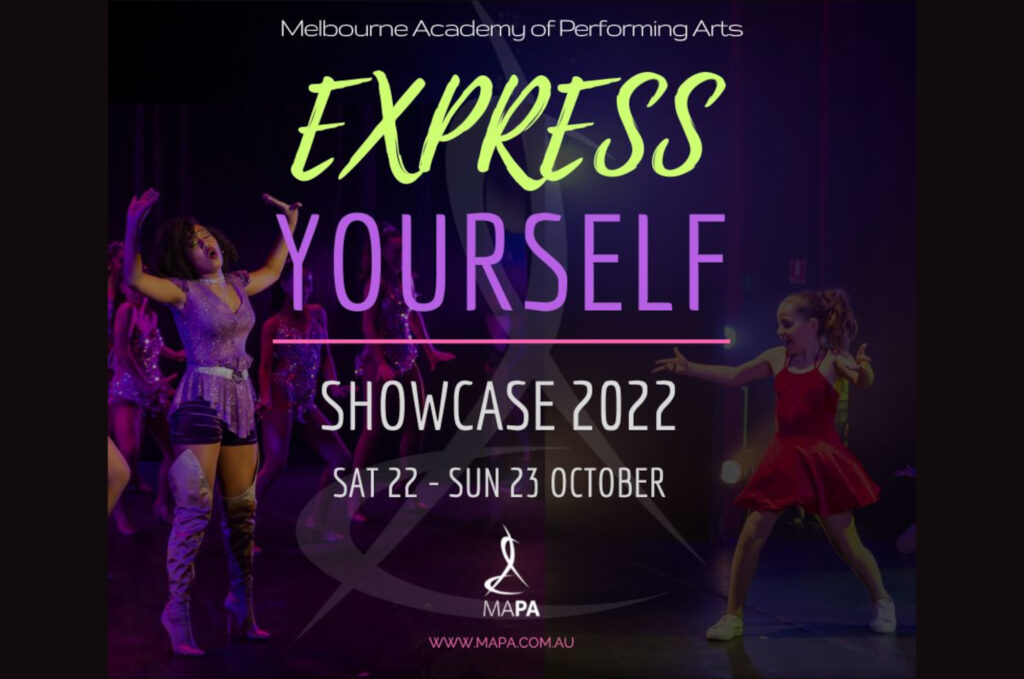 Saturday, 22 October 2022 at 6.30pm
Sunday, 23 October 2022 at 6.30pm

Express Yourself 2022 Showcases the hard work, dedication and passion of the students at Melbourne Academy of Performing Arts (MAPA). This years show is sure to delight entertain and move you through Jazz, Ballet, Hip Hop, Contemporary, Tap, Musical Theatre and more.
Come along and support the students as they take to the stage for the first time back in a theatre since 2019!
Read More