Ascot Vale West Primary School presents: Anything is Possible!
Ascot Vale West Primary School presents: Anything is Possible!
Tuesday, 29 August 2023 at 6:15pm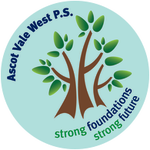 Presented by Ascot Vale West Primary School.
Step into a world of wonder and possibility as Ascot Vale West Primary School presents, "Anything Is Possible"!
An unforgettable production that will leave you on the edge of your seat.
In this exciting adventure, eight talented students stumble upon an extraordinary mystery within the confines of an old, abandoned classroom. But what lies behind the locked door? Enter a mysterious fortune teller, who reveals to open the door to their future, they must embark on a quest to uncover hidden clues and solve a puzzle.
As the anticipation builds, each student takes a courageous step through the door, discovering their own unique path in life. Will they soar among the stars as fearless astronauts, ride the waves as brave lifeguards, or captivate the world as sensational rockstars? The answers await you in this enchanting tale.
Don't forget to mark your calendars and be part of their extraordinary journey.
Together, let's celebrate the power of imagination and show that indeed, Anything Is Possible!
---
DURATION: Approximately 60 minutes, no interval.
For more information about accessibility at the Clocktower Centre please see here.
---
Please note - If your child is over 18 months old, they will require a ticket for entry.
---
IMPORTANT INFORMATION ABOUT PURCHASING TICKETS FOR CHILDREN
All parents and any children the age of 18 months and over will require a ticket. Children under the age of 18 months will not require a ticket, but will be required to sit in the lap of a parent or guardian for the full duration of the show. Only one child under 18 months per adult ticket will be permitted.
Please note that children under 15 years can only attend a performance at the Clocktower Centre with an accompanying adult.
Parents will not be able to drop off children and pick them up after, if they are to be unaccompanied during the performance.
The Clocktower Centre has a strict Child Policy. Refer to our website for general information.
Unaccompanied children under 15 years may be refused entry, and tickets cancelled. Cancelled tickets may incur additional fees and the purchaser may not receive a full refund.
If you are unsure about this requirement, please contact our Box Office on 9243 9191 or enquiries@clocktowercentre.com.au before purchasing tickets, to discuss your requirements and options.
| | |
| --- | --- |
| Adult | $30 |
| Child (17 and under) | $18 |
| Student/Concession | $25 |
Please note all bookings will incur a $4 fee per transaction. This transaction fee is payable whether booking tickets online, over the phone or in-person.
The safety of everyone is important to us. Please ensure that you are familiar with the current Victorian guidelines for attending indoor events. You can view our updated Conditions of Purchase and Conditions of Entry. Closer to each production, all ticket holders will be sent up to date information on the current guidelines.