2022 Season announced soon!
Welcome to our new series of jazz and cabaret performances at your local theatre
Club Clocktower is inspired by the Clocktower's newly restored 1898 Bechstein grand piano and will take place one Friday evening per month.
Within the intimate setting of the Clocktower Café, each show will feature a different artist performing jazz and cabaret style music, adding to the already diverse lineup of performances offered at the Clocktower Centre.
Wine and cheese platters will be available to order from the bar, along with a signature 'clocktail' to enhance the experience for patrons.
Prices: $25 per person, $20 for Clocktower subscribers
Club Clocktower is set up as tables for two people.
If you require a table for more than two people (or for one), please call us on 9243 9191 or email enquiries@clocktowercentre.com.au to assist with your booking.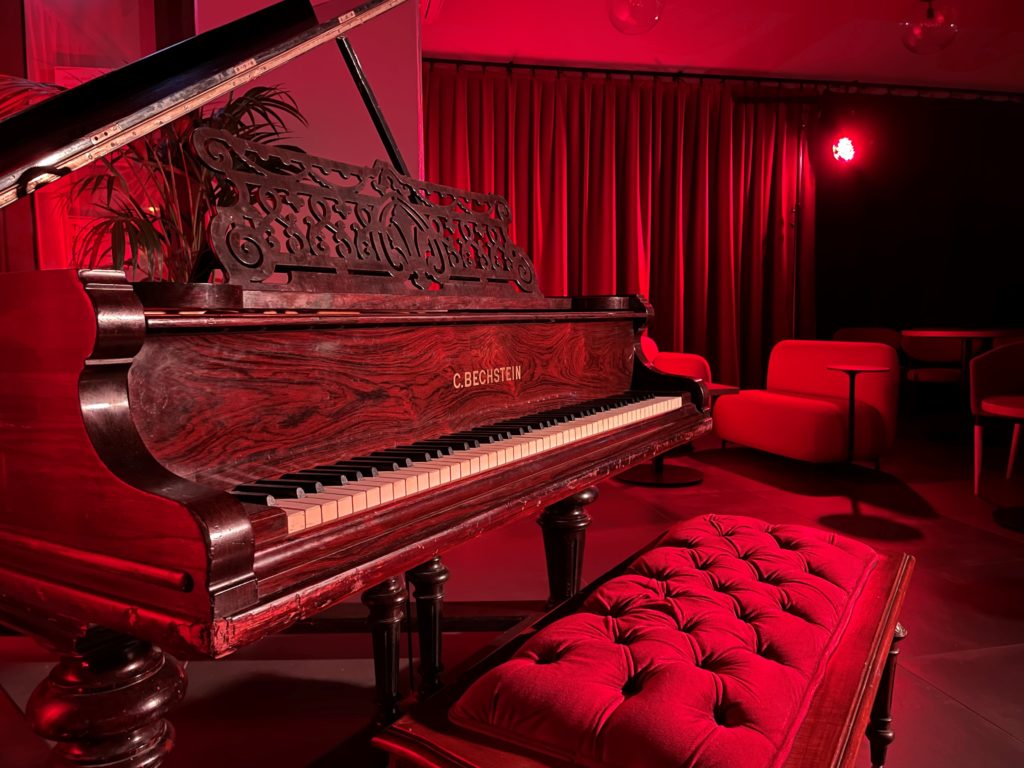 After a successful, if interrupted, start to our Club Clocktower shows in 2021 we will be returning with more outstanding performances in 2022. We will be announcing our 2022 Club Clocktower shows very soon. Sign up to our e-news here to keep up to date with the wonderful program. We look forward to welcoming you back…
Club Clocktower Seating Map