Fourth Thursday of the month, 12.30pm-1.30pm
Keys & Teas
Join us at the Clocktower Café for free lunchtime performances by some of Melbourne's favourite pianists.
Buy a tea (or coffee) and a bite to eat from our café while surrounded by the sweet sounds of talented artists.
Fourth Thursday of the month, 12.30pm-1.30pm,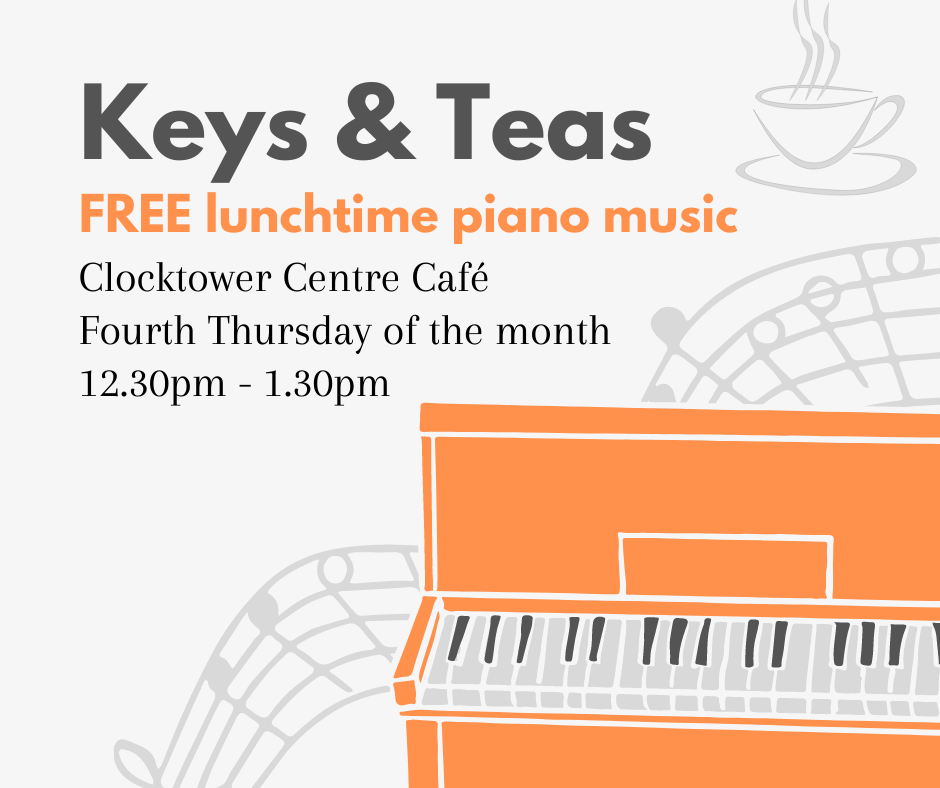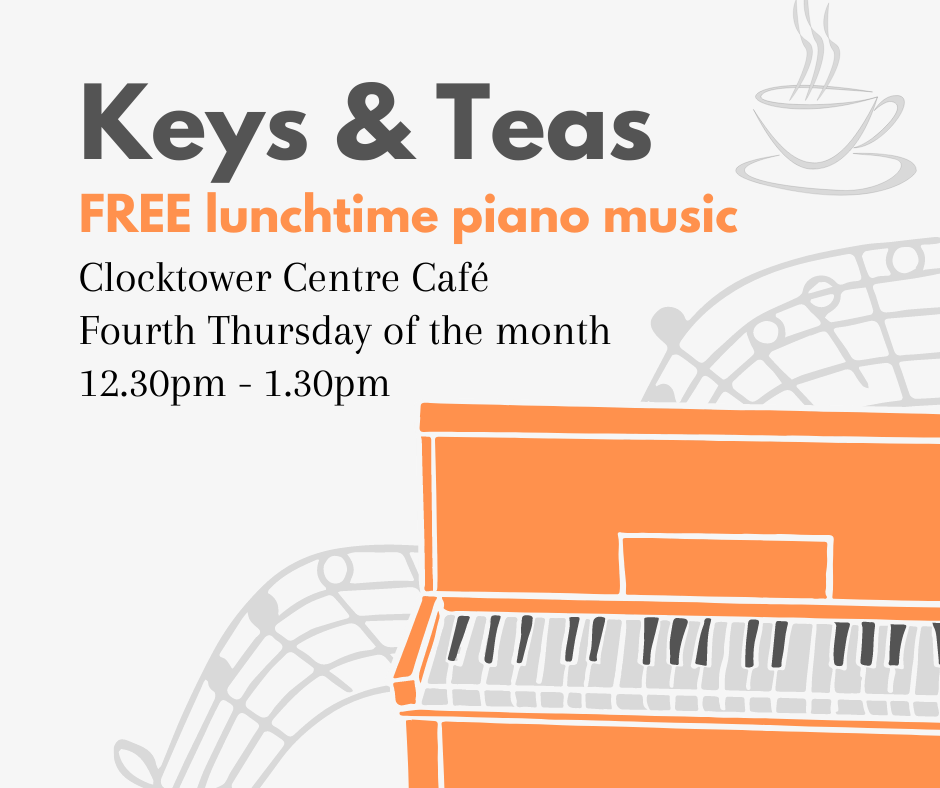 Josh Cake
Thursday, 24 March at 12.30pm - 1.30pm
Josh Cake is a multifaceted artist, ridiculously talented and creative.  He is known for his extensive musical repertoire and his ability to seamlessly interweave modern and contemporary music. He has held residencies at the most prestigious piano bars in Italy and France, including Un Tubo in Siena, and Le Relais de la Huchette in Paris.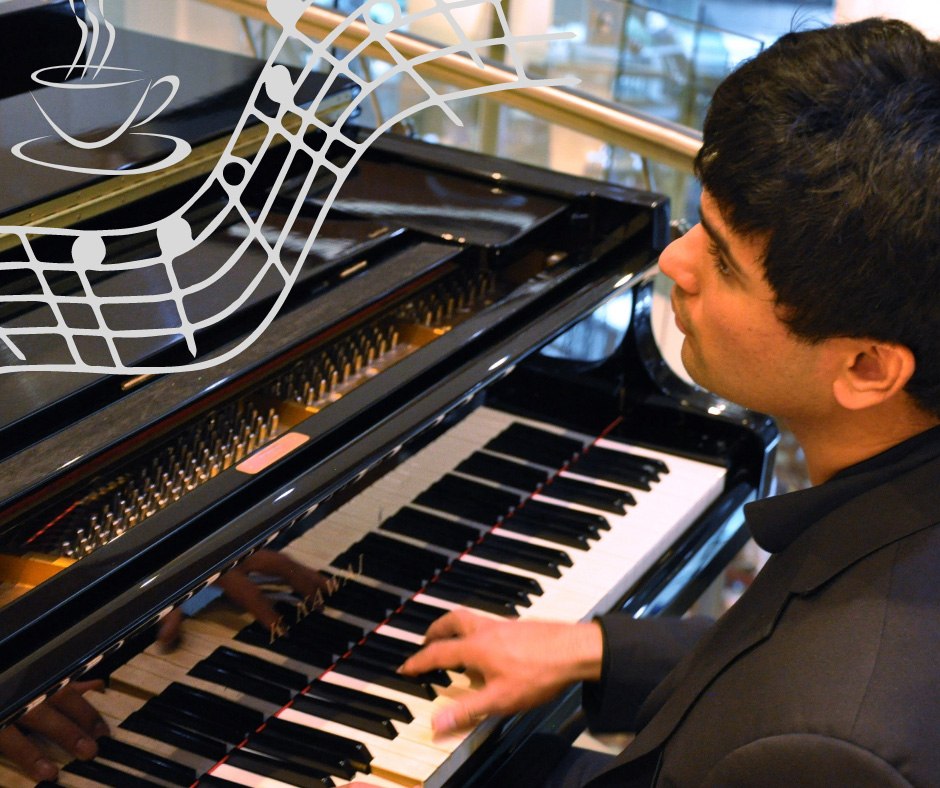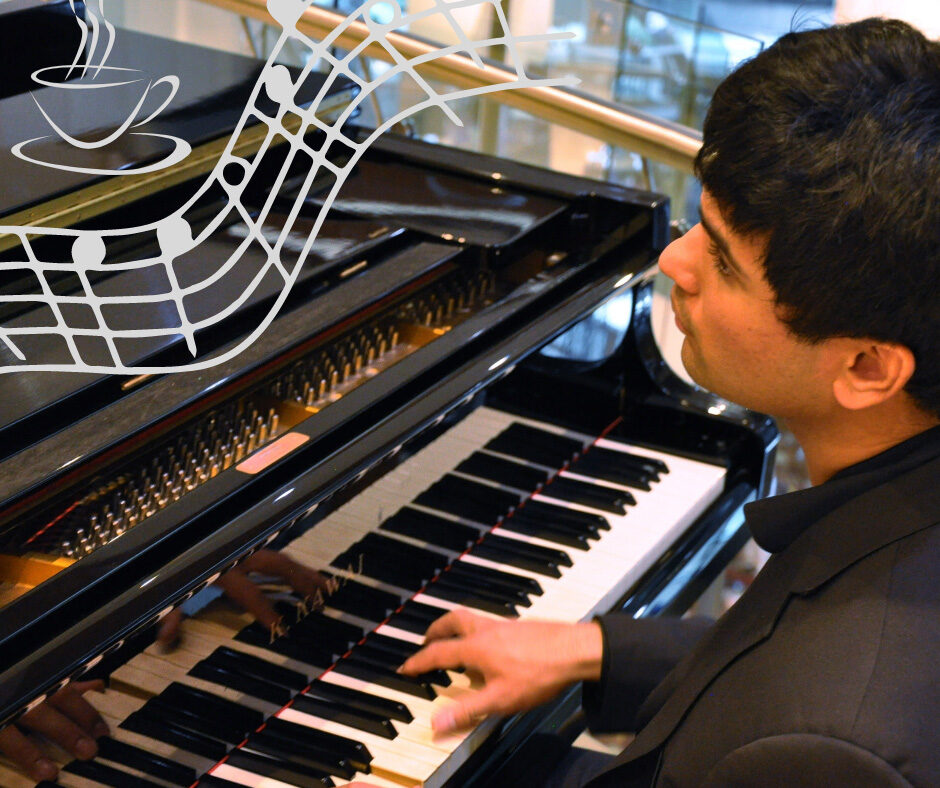 Billy Mathieson
Thursday, 28 April at 12.30pm - 1.30pm
Billy is a sort-after artist who performs with a number of highly acclaimed soul and jazz bands across Melbourne. He also performs his own original music.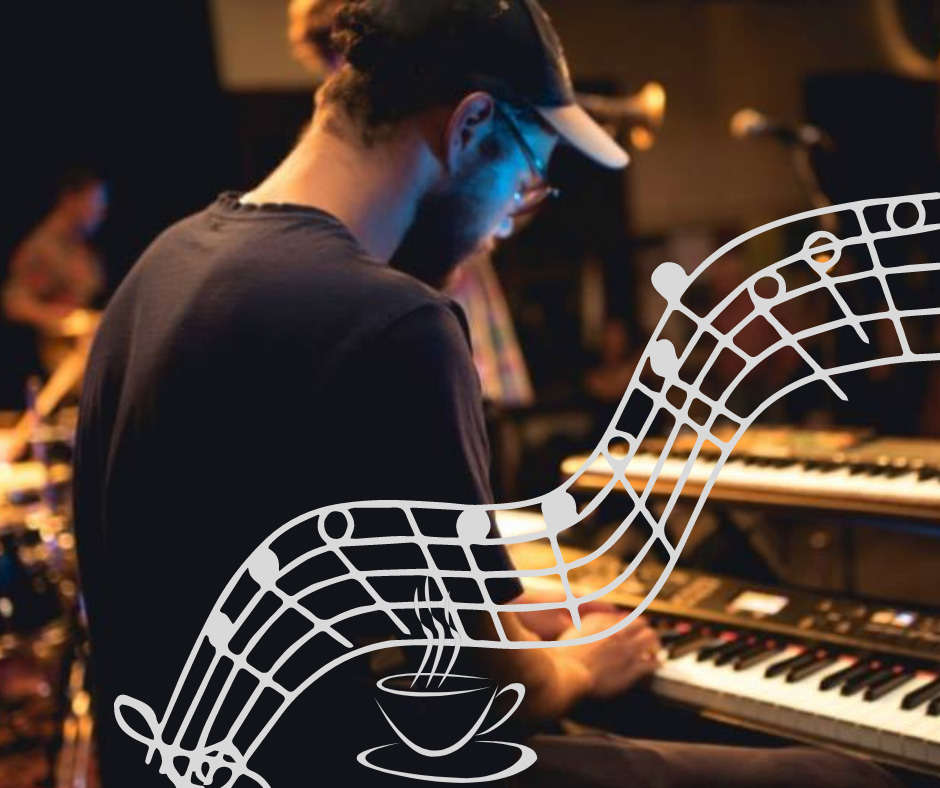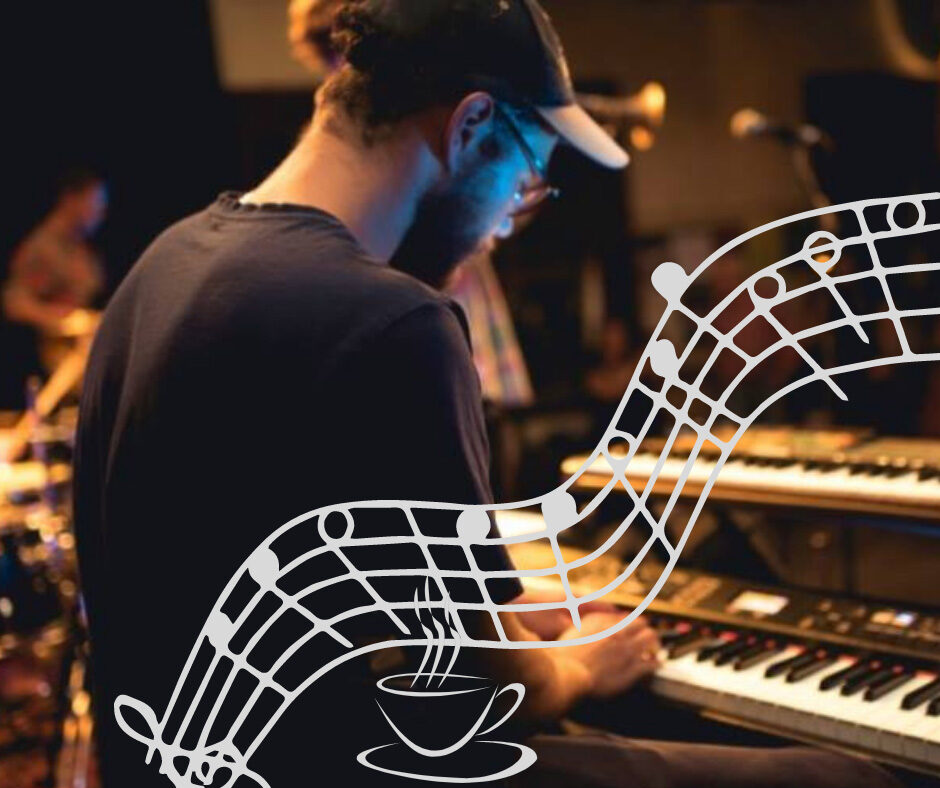 Mathew Hunter
Thursday, 26 May at 12.30pm - 1.30pm
Mat Hunter studied piano at the University of Melbourne under the instruction of Benjamin Martin. Mats repertoire mainly consists of classical, jazz and easy listening music.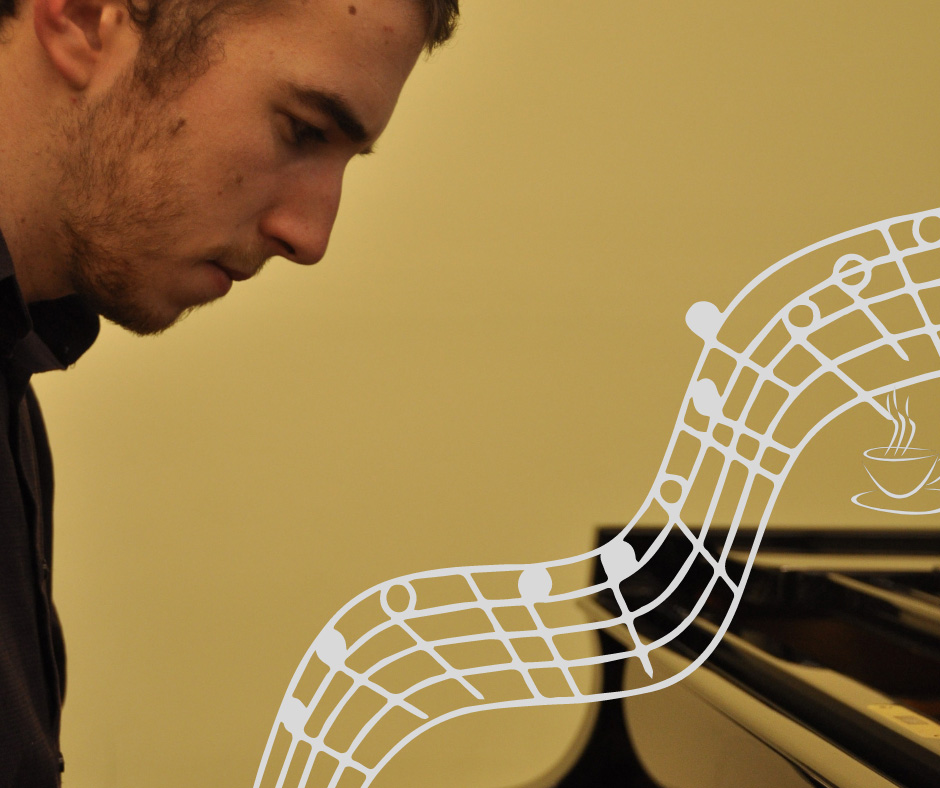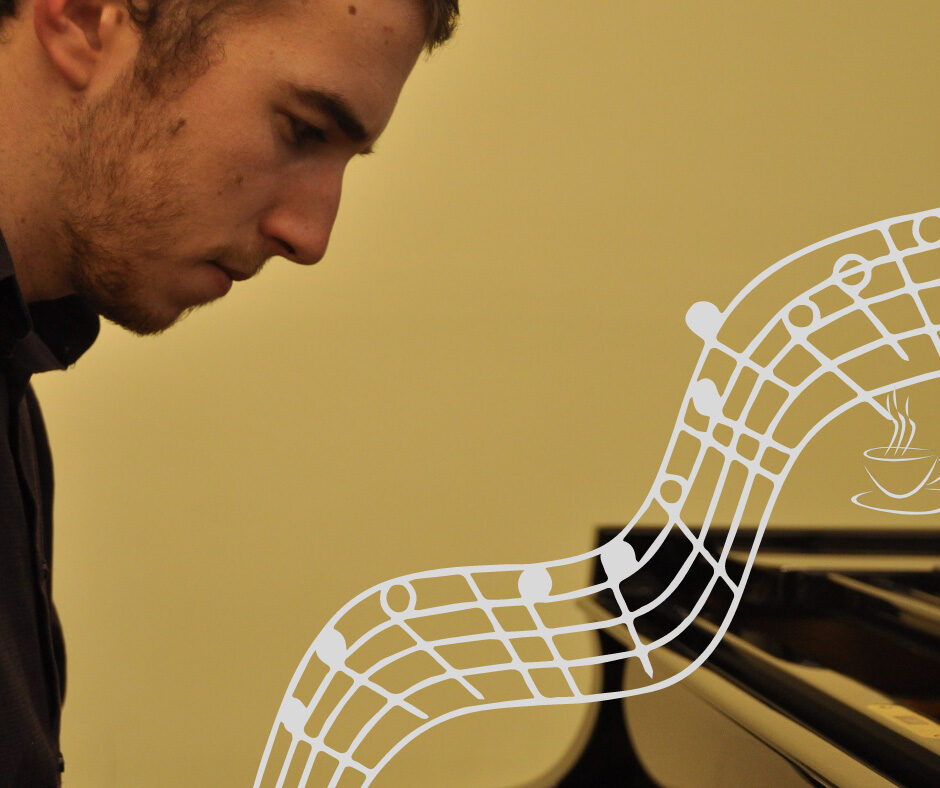 Joe McEvilly
Thursday, 23 June at 12.30pm - 1.30pm
Joe is the consummate Keys player. His extensive repertoire and his ability to sight-read, play requests and play by ear make him one of Melbourne's most sought after pianists.