The Clocktower Centre Studio Residency program aims to support and foster creative work, develop arts practice or advance professional development and to facilitate access for our community to a wide range of art and cultural services within our local community.
Sessile Conversations:  An Interactive Installation Exploring the Senses of Plants
Date: 12-14 April
Time: 10am -3pm
In a project created by Meredith Connie through the Clocktower Residency program, music is the starting point for this journey into the senses of plants.   Meredith is a classical guitarist: a composer, performer and teacher.  She works at the intersection of music and storytelling to create projects that are more than a musical concert but still place music front and centre as a vital and engaging way to tell stories.
Sessile conversations explores five sensory areas, asking How do Plants see?  What is smell like for Plants?  Do Plants like to be touched?  Do plants move?  Do plants remember?   The installation started with a musical interpretation of these concepts, and to create an interactive experience, the music is aided and assisted by visual, tactile and movement activities.  The installation is run as a series of short stops on a tour of five sensory experiences, where we stop, listen, and explore the qualities of each sense.
Cost: Free
Suitable for childred aged 5-10 years
Sessile Conversations Performance
Saturday, 17 April at 7pm
A Concert of recent works performed by Meredith Connie as a part of her residency at Clocktower Centre.
Featuring "Sessile Conversations" in a premiere performance, the work explores how plants sense and interact with the world; it asks questions such as "How do plants smell?" or "Do plants see?". The world of plants will be explored through music and as an installation featuring visual and performance art. It will be a guitar concert unlike any other!
| | |
| --- | --- |
| Adult | $25 |
| Concession | $15 |
| Under 15 years | FREE |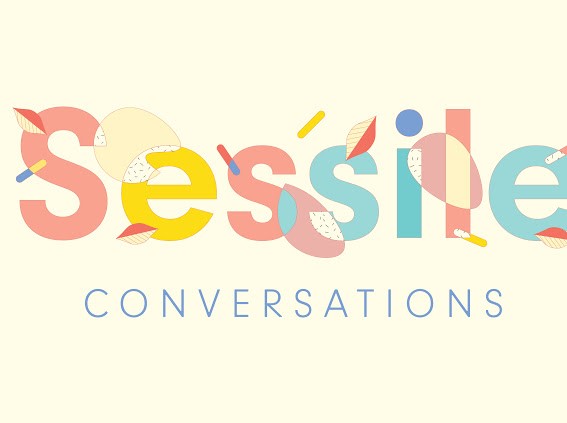 Expressions of Interest for the Clocktower Centres Studio Residency program are closed now closed.
The program aims to support the development of performing arts projects, assist local artists to develop/maintain their arts practice and advance their creative development while facilitating access for our community to art and cultural services within our local community post COVID-19.
 The Clocktower Centre Studio Residency offers;
14 days in-kind venue hire for Clocktower Centre Studio space
In-kind marketing and publicity through Clocktower Centre's online channels
Support from performing arts team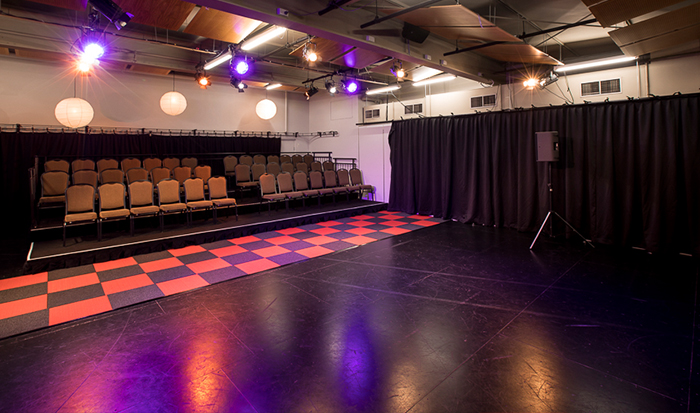 Centrally located in Moonee Ponds, the Clocktower Centre Studio is a versatile space which can be used as a rehearsal space, exhibition space or small performance space.
The Studio is a large space with black Masonite floor, floor to ceiling mirrors and space for seating.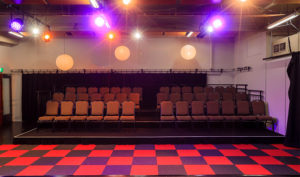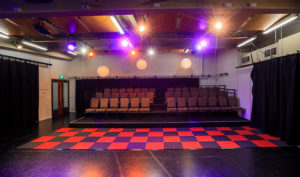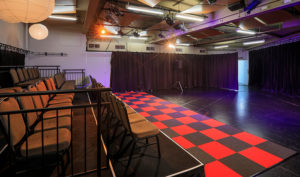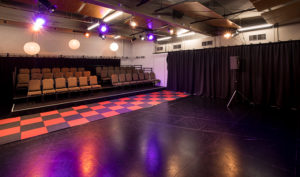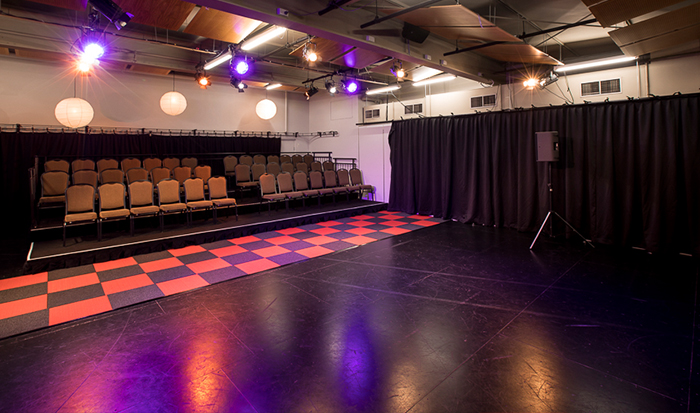 14 days in-kind venue hire for Clocktower Centre Studio space
In-kind marketing and publicity through Clocktower Centre's online channels
Support from performing arts team
Please note: The Studio Residency program does not include box office support/ticketing for any performances/public showings/open rehearsals etc. There is also minimal staffing to facilitate a performance or program.
Expressions of interest close: Monday 4 January at 5pm 2021
Assessment Period: Monday 4 January – Thursday 14 January 2021
Recipients announced: Friday 15 January 2021
The following date slots are available for residencies. If you are only available for some of these dates, please make that known in your application.
Residency 1: Monday 8 February – Sunday 21 February 2021
Residency 2: Monday 22 February – Sunday 7 March 2021
Residency 3: Monday 8 March – Sunday 21 March 2021
Residency 4: Monday 12 April – Sunday 25 April 2021
The Clocktower Studio Residency Program is open to local performing artists and arts organisations. There are no restrictions when it comes to the genre or medium of the work, however, projects which contain offensive, hateful, racist, sexist, discriminatory or other unacceptable material will not be considered.
Expressions of interest will be assessed on the following criteria:
The artistic merit of the project (30% weighting)
The community benefit of the outcome of the project (30% weighting)
The development of the artist's/organisation's artistic practice (20% weighting)
Demonstration of the artist's ability to carry out proposed project (20% weighting)
If required, a telephone interview may be part of the assessment before recipients are decided.
Public Liability Insurance (PLI) is compulsory. Applicants with existing PLI must be covered to the value of no less than $20 million at all times while conducting activities under the presentation agreement. Council can arrange for community groups without PLI to be covered. These applicants shall bear the first $250 of each and every claim or series of claims arising out of any one occurrence.
Recipients of the Program will be required to sign an agreement with the Clocktower Centre before beginning their project. A signed copy of this agreement must be returned by Monday 1st February 2021.
Any and all materials required for the creative work are the sole responsibility of the resident.
It is the responsibility of the recipient to obtain permission to perform/use any copyrighted material as part of their presentation. Evidence of permission to use any copyrighted material should be provided on their application (or evidence that permission has been sought).
All recipients will be required to abide by the Clocktower Centre's COVID-Safe plan, as well as submitting their own project specific COVID-Safe plan.
Any public showing/performance/workshop/event is to be general admission only, and a separate COVID-Safe plan must be provided specifically for that event.